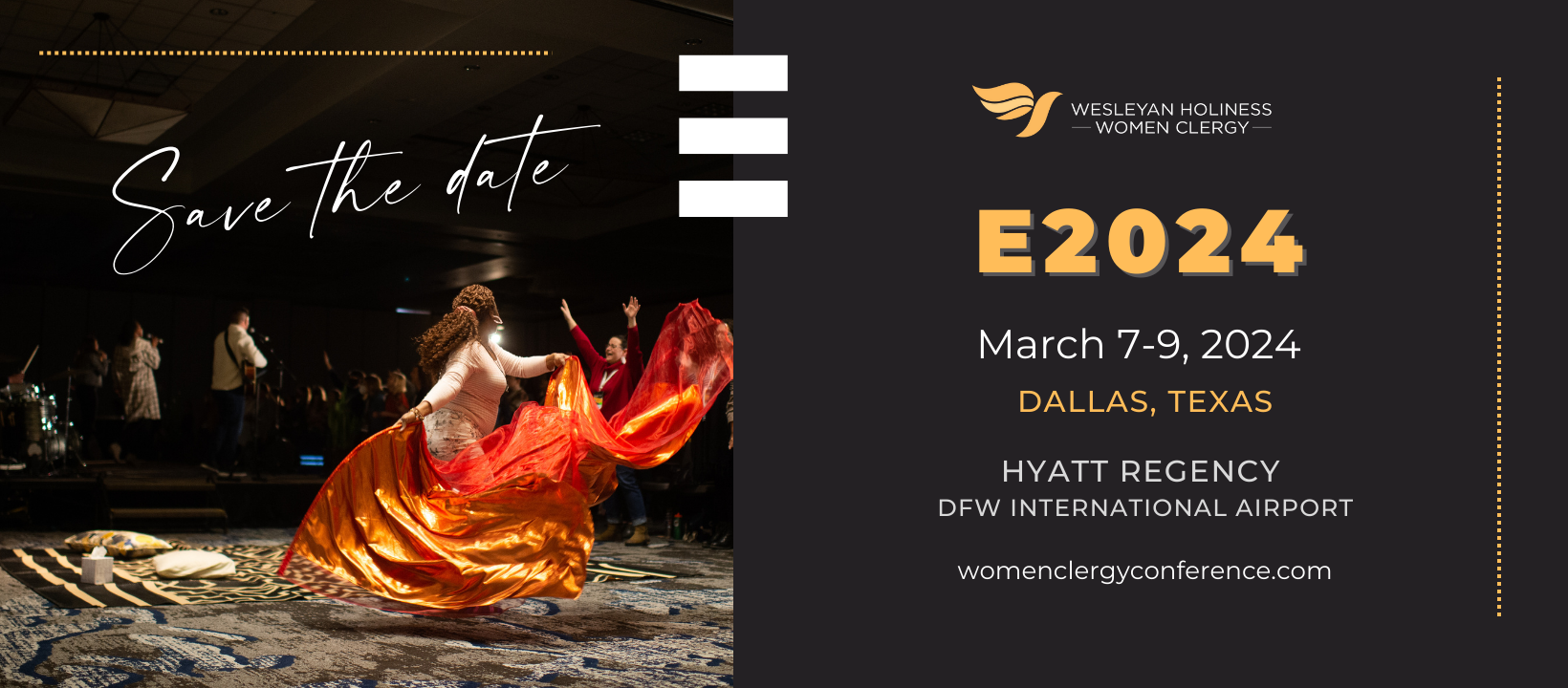 Welcome to the WHWC
E2024 Conference Website!
Save the date for WHWC's E2024 Conference, coming March 7-9, 2024. We are excited to announce we will be going back to Dallas, Texas. We will gather in the Hyatt Regency DFW, which is located within walking distance of the Dallas-Fort Worth Airport.
In Dallas, you'll get to worship and network with 800 other women clergy and faith leaders during an inspiring 3-day conference. E2024 is designed to encourage, equip and empower women clergy, emphasizing the distinction of leading as Wesleyan-Holiness women. Our group will enjoy the luxury of a Hyatt Regency hotel at a great value conference rate. The fantastic facility provides the opportunity for on-site meals, convenient airport access, free parking and ADA-accessible facilities.
Registration for the super early bird rate will be available in March of 2023. Prices will go live soon, so you can begin your planning.
The official conference sessions will begin March 7 at 7pm and end on March 9 at 9pm. Optimal travel days will be March 7 and March 10, 2024.
We look forward to sharing more details with you in the coming months!
Rev. Soo Ji Alvarez
E2024 Conference Director
Questions About E2024?
More info about registration and sponsorship will be coming in March 2023. Send us a general inquiry here, which will forward to our inbox. The inbox is monitored weekly, so expect to hear back from us within a few days.